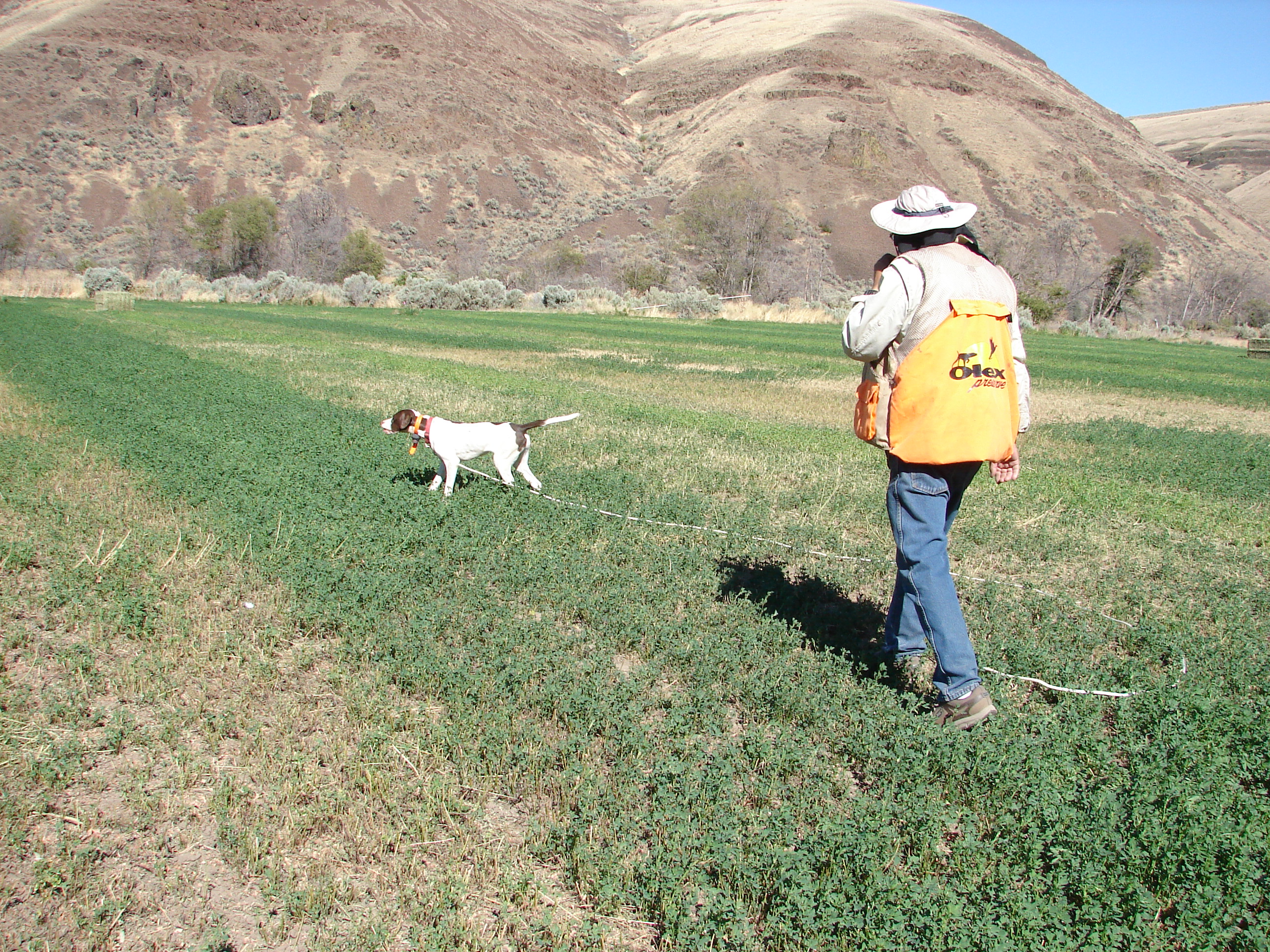 Here at Olex Preserve, we have boarding, training and conditioning year around for your family dog. Our training methods are positive reward based. We specialize in training for upland bird hunting. We also have training for you and your dog.
Our kennel is located on a 1,200 acre ranch and hunting preserve. It has natural and planted habitat for pheasants, chukars and quail.
---
BOARDING OF DOGS- $20.00 per day per dog.

$30.00 per day for 2 dogs if they can share the same space and they do not have any feeding issues or special needs.
OLEX PRESERVE DOG TRAINING: 
BOARDING/TRAINING FOR PUPPIES AND ADULT DOGS – $35.00 per day for dog training and $20.00 per day for boarding. Accelerated learning with positive reinforcement, 3-4 training sessions can be done in a day. With accelerated learning your dog will be here less time than conventional training.
TRAINING FOR YOU AND YOUR DOG
-$150.00 for a minimum 3 hour training session. $50 per hour thereafter.
– $300.00 for 2 training sessions, 1 in the afternoon, 1 the next morning. Housing and food extra.
– $300.00 for a group up to 4 people, 2 training sessions – 1 in the morning & 1 in the afternoon.
– Plus the cost of birds used in the training sessions.
---
TYPES OF DOG TRAINING DONE:
Basic Obedience Field Training – Pointer and Flushers
–

Here

Pointing

– Heel

Steadiness to flush and shot

– Whoa (stay)

Quartering

– Sit

Marking

– House manners & etiquette

Gun exposure

– Down

Retrieving

– Off

Physical conditioning

– Kennel

Bird Exposure

– Owner Education

Flushing

– Behavior Problems
---
BIRD PRICES FOR DOG TRAINING
– Bobwhite quail $ 20.00
– Chukar $ 25.00
– Hen Pheasant $ 25.00
– Rooster Pheasant $ 35.00
– Flyaway Pigeon $ 3.00
– Kill Pigeon $ 7.50
5/27/2017 Prices subject to change without notice.
---